About
The Sky's The Limit
Based in the Twin Cities, Arrowplane is a digital agency that creates strategic, comprehensive online solutions. For over 20 years, we've planned, designed and built websites for clients in nearly every industry.
We're experts.
We'll work closely with you to create a website that meets your needs and expectations, but that doesn't mean you have to know anything about web coding, design or content strategy. That's our job. We do the heavy lifting, while always keeping you in the loop.
We're curious about you and your brand.
By first taking time to learn about you and your world, we're able to create an online experience that engages your target audiences, supports your business goals, and reflects your brand.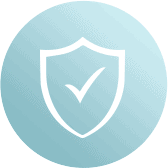 Our process is time-tested and rock solid.
The process we use with clients has been fine-tuned over the last two decades. We know how to efficiently gather the information we need to plan, write, design and build a knockout website for your company.
About Courtney
Arrowplane founder Courtney Remeš has a background in computer science and web development, but that's only the beginning of her expertise.
She's also a creative thinker who has a way with words and a designer's eye. She's an incredibly organized project manager able to coordinate the many people and moving parts of a project. She's a great listener who takes terrific care of both her clients and partners. And she's passionate about the craft of coding—she loves making beautiful, functional things.
On every Arrowplane project, Courtney serves as the developer and digital strategist, creative director, information architect and project manager. She harnesses her diverse skillset, along with the expertise of her partners, to create exceptional online solutions.
Our partners
Arrowplane teams up with experienced designers, writers, marketing strategists, branding experts, UX and SEO specialists to make your website shine.
Most of our partnerships have been going strong for over a decade, because we do great work together (and like each other, too).
"As a freelance content strategist and writer, I've partnered with hundreds of digital specialists over the past 17 years. I can honestly say that Courtney is the most organized, thoughtful partner I've ever worked with. She wears nearly every hat there is—developer, creative director, UX advocate, project manager—which ensures that projects run smoothly, no detail falls through the cracks, and we emerge with a website that everyone feels proud of."
— Stephanie Watson, Content Strategist, Writer and Principal of Plumlines