Arrowplane brings a unique blend of thoughtfulness, care, artistry, and technical ability to the process of creating websites. Let us elevate your visitor experience, too.
Making websites beautiful, inside and out
Services
Whether you need to revamp your current website or to create a brand new one, we're here to help. Arrowplane partners with a handful of specialists to bring you a complete suite of technical, writing and design services. Ready to get started? Contact us.
Strategy
Comprehensive discovery process
Content strategy
Information architecture & wireframing
Keyword research and search engine optimization (SEO) strategy
Technical specifications
Technical consulting
Content
Websites and other online experiences
Email campaigns
Social media
Video scripting
Print materials
General editing & proofreading
Design
Creative direction
Brand identity & logos
Websites and other online experiences
Email templates
Banners & animation
General visual quality assurance
Development
Front-end development
Websites and other digital media
WordPress implementation
Custom WordPress theming
Ecommerce platform configuration
Email template setup
3rd party integrations
Clients
"Courtney is one of a handful of developers I've worked with over the years who is able to think about Web development projects in left- and right-brain mode at the same time…"
— Klay DeVries, Founder at Pilcrow Partners
"Courtney is a very talented developer.  Her attention to detail on the design and code was incredible.  I never had to worry about the quality or consistency of her code.   It was a great feeling to know that Courtney always had my back…"
— Matt Ruby, Enterprise Software Developer at Room & Board
Courtney creates magic. She has a passion for her work that shows in how deeply she cares about the company she is working with. She understands to build a great website you first have to understand the people and business behind it. You just don't find that every day.

— Luke Geiger, Creative Director at redstar creative agency
"Arrowplane is a joy to work with. Courtney is detailed, professional, and dedicated to creating amazing, cost-effective development solutions. Plus, she appreciates design and understands its importance at every level of a project – a rare and much appreciated quality!"
— Peter Robelia, Director of Interactive at Olive & Company
Courtney at Arrowplane was essential to the keeping the highly complex website at Featherlite Trailers ever more responsive to the needs of the company and its clientele. Courtney has the expertise and an unusual skill to find exacting solutions to any problem thrown at her.
— John Hall, Director of Marketing & Corporate Communications at Featherlite Trailers
"How lucky are you if you get Courtney to work on a project of yours? She is a fantastic programmer, creative, detail-oriented, and extremely responsive. She'll build a beautiful site but never at the expense of performance or marketing…"
— Nina Hale, Founder at Nina Hale Inc
"…Courtney's a top-notch developer and one of the best at listening to a client and translating their needs into a successful web experience. And now that she's been running her own successful business, well, that just lends more to her experience and expertise."
— Kraig Larson, Founding Partner at Ciceron
"Courtney is one of the best developers I've worked with, hands-down.  I've worked with a lot of freelancers and developers over the years, and Courtney really stands out.  Her attention to detail and proactive work style really maximized our project and enabled us to get even more done on our website on such a tight timeline. "
— Lisa Knapp, Interactive Project Manager at Room & Board
About
Based in the Twin Cities, Arrowplane is a digital agency that creates strategic, comprehensive online solutions. For over 20 years, we've planned, designed and built websites for clients in nearly every industry.
We're experts.
We're curious about you.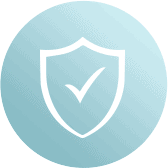 Our process is rock solid.